ZZ Industrial (shanghai) Co.,Ltd is a professional company engaged in electrochemistry, electrodeposition engineering technology and equipment manufacturing in Asia. Founded in 2000, we mainly produce cathodic protection (sacrificial anode and impressed current anode), galvanic anode, hydrometallurgical electrode, hydrometallurgical equipment, metallurgy technology & engineering, and water valve. Through more than 12 years' endeavor and development, our products have already been exported to United States, Canada, Britain, Germany, Iran, Pakistan, India, Kuwait, Dubai, Saudi Arabia, the Philippines, Malaysia, Singapore, Congo, Turkey, etc.
In 2010, ZZ Group invested in advanced auto and engineering machinery equipment manufactory. It provides CVT transmission shaft (pulley and belt axle), precise machine processing parts, water valve and other casting parts.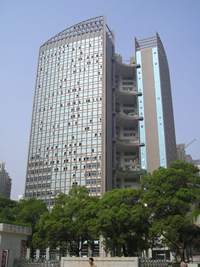 Advantages:
1. Our cathodic protection plant has approved ARAMCO and SHELL standard. It is also their main supplier.
2. We own the largest and the most advanced hydrometallurgical electrode plant in Asia. Our company can provide professional service for metal smelting plants all over the world.
3. DSA-MMO anode in ZZ Group has been widely used in cathodic protection, hydrometallurgy, and electrolysis anti-fouling industry all over the world.
4. We have a group of smelting experts with rich experiences. They can provide perfect engineering technology service of galvanic anode (like metal smelting, metal recycling, device installation, technology reforming, etc) for many countries.
5. There is a professional designing and manufacturing group in our company. We can supply high-quality rectifier transformer, smelting furnace, casting equipment, recovery equipment for Zn-EW, Cu-EW and so on.
6. Our factory produces with utmost care and execute strict quality control standard. Stable quality and reasonable price, our cathodic protection products are highly trusted and well received by consumers.
If you have any needs or questions in electrodeposition, hydrometallurgical electrode, cathodic protection, galvanic anode, electrochemistry, metallurgy equipment and all kinds of precise machinery processing, please remember to contact us. ZZ Group will be your best choice.
Related Products