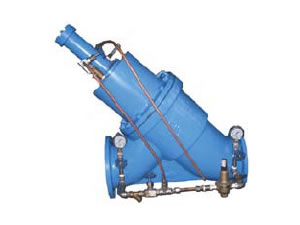 The sleeve valve is an intake or exhaust valve for an engine, consisting of one or more sleeves reciprocating within a cylinder, so that ports in the cylinder and in the sleeves are opposed at regular intervals to open the valve. This water valve was a popular alternative to poppet valves in internal combustion engines in the early to mid 1900s. The sleeve valve system utilized a ported, moving sleeve located between the piston and cylinder wall and rotated or moved up and down by a gear or camshaft driven actuators. The ports cut into this water valve corresponded with inlet and outlet ports in the cylinder wall. The movement of the sleeve either aligned the sleeve and cylinder ports to allow for gas or fuel flow or blocked them off to seal the cylinder for compression and combustion. Although the sleeve valve system's tendency to consume large quantities of engine oil, it did offer several noteworthy benefits over poppet valve systems of that era.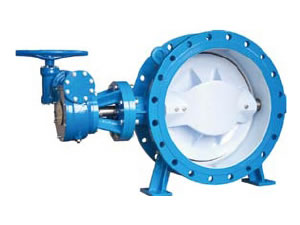 Butterfly valve is a kind of regulating valve with simple structure. It can be used for controlling medium in low pressure pipelines. The opening and closing switch of this water valve is a butterfly plate. The plate rotates around its own axis so as to achieve the purpose of flexible opening and closing or regulation. Butterfly valve can be applied to different mediums and temperatures. Besides, you can choose manual or electrical driving mode.
Corroco's joint venture--Hunan Precise Fluid Equipment Co, Ltd, is a high-tech professional manufacturer and supplier of high-quality water valves. It is also engaged in researching, designing, producing, sales and technical services of related fluid equipments. We have 5 series hydrovalves: control valve, needle valve, fixed cone discharge valve, butterfly valves and ball valve. The nominal diameter varies from 50 to 3000mm and the nominal pressure varies from 0.25 to 10.0MPa. With strong technical force and advanced design system, our company has applied for two national patents (201020285628.8, 201120165147.8) and our water valves have obtained the ISO9001: 2008 quality system certification.
ZZ Industrial (shanghai) Co.,Ltd is a professional manufacturer and supplier of water valves in China. In addition to this hydrovalve, we are also engaged in producing sleeve valve, turbine inlet spherical valve, model C20 cone valve and model N needle valve, etc. With 12 years' production experience, our products have been exported to the United States, Canada, Britain, Germany, Iran, Pakistan, India, Kuwait, Dubai, Saudi Arabia, the Philippines, Malaysia, Singapore, Congo, Turkey, etc.